A leadership conference for non-profits, philanthropic organizations, for-profits, and government agencies to strengthen successful disaster response and recovery strategies, design more effective and cooperative approaches to building resiliency, and establish and strengthen relationships that foster cross-sector collaboration throughout all phases of the disaster cycle.
CONFERENCE PURPOSE:
To advance the dialogue and share innovative practices for how non-profits, grantmakers, businesses and government agencies can work collaboratively in preparedness and response;
To encourage and foster opportunities for non-profits, grantmakers, businesses and government agencies to move beyond the transactional, crisis-response approach to disasters and lean in to advanced planning that supports collaboration and fosters a more resilient NJ;
To share "real-world" practical stories and strategies from leaders operating in the field of disaster preparedness, response, mitigation and resiliency; and
To foster partnerships and relationship-building among the diverse group of stakeholders who all have an important role to play in preparedness and resiliency.
CONFERENCE ATTENDEES included executives, decision makers and thought leaders from the following sectors:
non-profits (organizations with a role in disaster preparedness, response, recovery and resiliency including those which assumed new roles in the aftermath of Sandy);
grantmakers (those who were active in and supported recovery efforts and others who need to be engaged to ensure future preparedness and the readiness of their current grantees);
government agencies (elected officials and local, county, state and government agencies);
business and industry leaders (chambers of commerce, business owners with disaster response/recovery experience, etc.).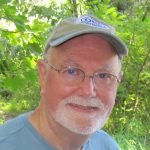 James (Ken) Mitchell, Ph.D., Professor Emeritus, Department of Geography, School of Arts and Sciences, Rutgers University. Ken holds degrees from the University of Chicago (Ph.D), the University of Cincinnati (M.A.; M.C.P) and the Queens University of Belfast, Northern Ireland (B.S. Hons). Before retiring from teaching in January 2016 he had completed 45 years of service at Rutgers, conducted field research on human dimensions of natural hazards in North America, Europe, East Asia and Australia, and authored more than 140 professional publications.
He has chaired the National Academy of Science's ad hoc Committee on the International Decade for Natural Disaster Reduction and the International Geographical Union's Study Group on the Disaster Vulnerability of Megacities. He is a Fellow of the American Academy for the Advancement of Science, a member of the International Research Committee on Disasters, and founder of the international journals Global Environmental Change and Environmental Hazards. Ken has also served on science and public policy advisory bodies for hazards, especially in coastal and offshore marine environments, at state and federal levels in the United States and the United Nations system.
Recent publications include: the evolution of natural disasters in New Jersey during the 20th century; an assessment of risk governance in the world's largest cities; an advocacy piece on an expanded role for natural hazards education in the UNESCO's World Heritage Site Program; and scholarly papers on local recovery from Super Storm Sandy, the co-production of storm surge risk information, and critical infrastructure. His most recent completed project was supported by the Robert Wood Johnson Foundation and the Pew Research Trusts and explores the novel utility of Health Impact Assessment in the process of post-disaster recovery.
Professor Mitchell gave his keynote address on "Growing the Disaster Community."
View the day's schedule below:
View the day's agenda below:
Read several of Prof. Mitchell's papers which illustrate his thinking about hazards and disasters: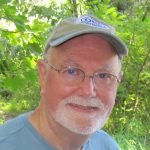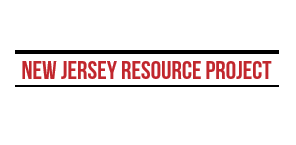 The New Jersey Resource Project recently released a report on Superstorm Sandy –
"
The Long Road Home
."
The purpose of this report is to document the events of the storm, the recovery, and the long-term effects on families and communities in NJ and to identify policies and programs that can be implemented across the country to avoid some of the worst impacts of disasters.
A recent perspective article, "Creating Healthy Communities after Disasters" (by Reed V. Tuckson, M.D., Victor J. Dzau, M.D., and Nicole Lurie, M.D., M.S.P.H.), was posted in the New England Journal of Medicine.
In it, the article states that: "Each year, the United States experiences approximately 60 presidentially declared major disasters, and billions of dollars are spent on recovery. We believe these disasters should serve as a vivid call to action for health and social service professionals to work collaboratively with other key stakeholders…"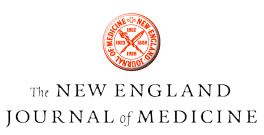 NJVOAD would like to thank Elizabeth Murphy (The Murphy Group, Inc.) for facilitating the design and coordination of this event and our Conference Host Committee for all the time and energy they put into planning this event:
Julie Blanciak,  Federal Emergency Management Agency
Kathy Durante,  Ocean First Foundation
Joe Geleta,  New Jersey Department of Human Services – Office of Emergency Management
Jeanne Herb,  Rutgers University, Edward J. Bloustein School of Planning and Public Policy
Kelly Higgs,  New Jersey Voluntary Organizations Active in Disaster
Bob Kley,  Mental Health Association in New Jersey, Inc.
Cathy McCann,  New Jersey Voluntary Organizations Active in Disaster
Marion O'Neill,  Public Service Enterprise Group Inc.
Zach Rynar,  Senator Bob Menendez
Nina Stack,  Council of New Jersey Grantmakers
Wendy Yallowitz,  Robert Wood Johnson Foundation
This conference was offered free of charge to attendees thanks to the generous support of the Robert Wood Johnson Foundation.