O
n Wednesday, April 5, 2017, NJVOAD held its third annual statewide conference entitled Purposeful Partnerships: Planning for the Unthinkable.  Attendees from all over the state came together to learn about some of the latest tools and resources in the emergency world, discuss how to think about and plan for the unimaginable as well as the status quo of disasters, and to form new and strengthen old connections and relationships.  A full description of the day's presentations and classes, including speaker bios, can be found here.
As well, NJVOAD recognized the winners of their first ever Annual Awards…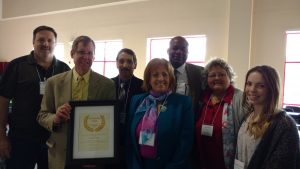 Tri-County COAD was presented with the COAD of the Year Award for the work they have done to encourage and build the 4 Cs of the VOAD movement – cooperation, communication, coordination and collaboration – within the counties of Atlantic, Cape May and Cumberland.  Tri-County COAD and its relatively new leadership team has made great strides in advancing the education and awareness of its membership, extending a helping hand to the communities it serves and joining three distinct and unique counties together to work more cohesively as a team.  Evidence of these efforts can be seen through their support of the Multi-Agency Resource Center, that was set up in South Jersey after winter storm Jonas, and their partnership with Stockton University, who is assisting with the development of a resource database for the COAD.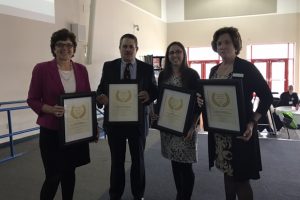 The Sandy Recovery Non-Profit Builders Group (NPBG) was presented with the Innovative Partnership of the Year Award for their continued recovery work within Sandy impacted communities in Monmouth, Ocean, Atlantic and Cape May Counties.  NPBG is a non-official affiliation between A Future With Hope, Inc., Affordable Housing Alliance, Episcopal Diocese of NJ and SBP, Inc.  These individual agencies first came together in May of 2015 as a group of non-profits to identify organizational synergies that could aid low-to-moderate income, Sandy-affected homeowners with demonstrated construction needs.  Their aligning mission is to repair owner occupied housing to safe, sanitary and secure conditions.  The NPBG, with support from a Robin Hood Foundation grant and other collaborative funding, has 34 construction projects under review, started work on 21 homes, completed work on 3 homes and has an ultimate goal of rebuilding 60 homes.
NJVOAD was thrilled to have Steven Crimando as our keynote speaker at the 2017 conference.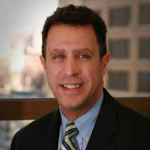 Steven M. Crimando, MA, BCETS, CHS-V, is the Director of Training for the Disaster & Terrorism Branch in the New Jersey Department of Human Services-Division of Mental Health & Addiction Services. He is an internationally-recognized expert in the prevention, response and recovery from acts of mass violence and has developed crisis response programs for government agencies and NGOs, hospital and healthcare systems, and multinational corporations.
Mr. Crimando delivered his keynote address on "Operational Stress Control and Staff Support During a Catastrophic Event" as well as presenting a breakout session on "Managing the Psychosocial Consequences of Conventional and Unconventional Terrorism."
Presented by Steven Crimando (NJDHS, DMHAS, DTB)
P
resentations & Resources
What attendees thought of this year's conference…
"Another year of the 4Cs & the best conference of the year! Fantastic event!"
"Thank you – very good job – important to keep doing this."
"My 1st time attending and it was excellent!  Loved the topics & breakout session.  The food was really good too, which was a bonus!"
"AWESOME"
NJVOAD Board 2017
Linda Hardy
2017-04-14T13:32:28+00:00
This free conference was made possible through the generous support of the Robert Wood Johnson Foundation

.